Connor Dixon called to the Bar
Dixon Legal LLP would like to congratulate, Connor Dixon on being called to the Bar on June 9th, 2020, and proud to welcome him to the firm in the capacity of a lawyer. Connor began working with our office in October of 2018 and began articling under his father Charles Dixon in February of 2019. This is a significant milestone and accomplishment and we are proud to where he then followed in his father's footsteps, articling at Charles's stomping ground, Dixon Legal LLP for the past 2 years.
While the call to the bar is traditionally a ceremonious event, in true 2020 fashion the event was small and the actual call to the bar was done with the honourable Justice Sullivan of the Court of Queen's Bench of Alberta and was conducted through Zoom. A small social distancing celebration at the office followed and it was a memorable day for all those who played a role in Connor's journey.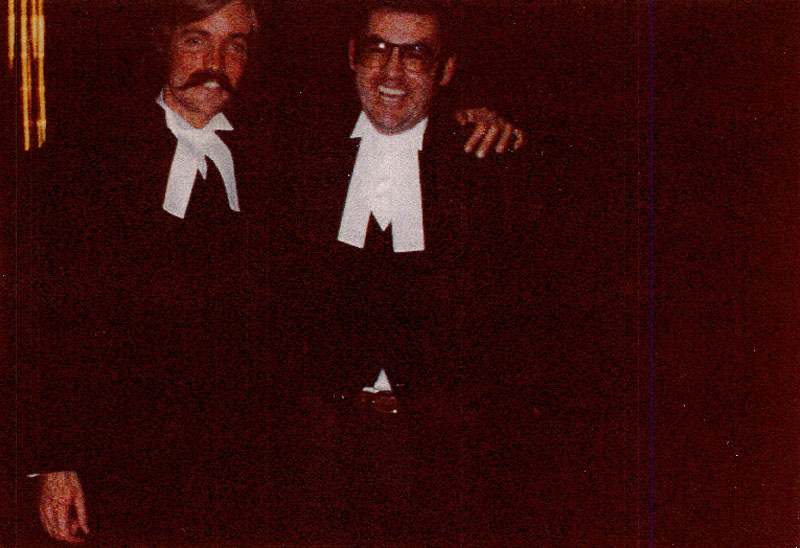 The event was particularly special because Grant Watson was in attendance. Mr. Watson was Charles' principle during his articles and present for his bar call ceremony in 1982.